Services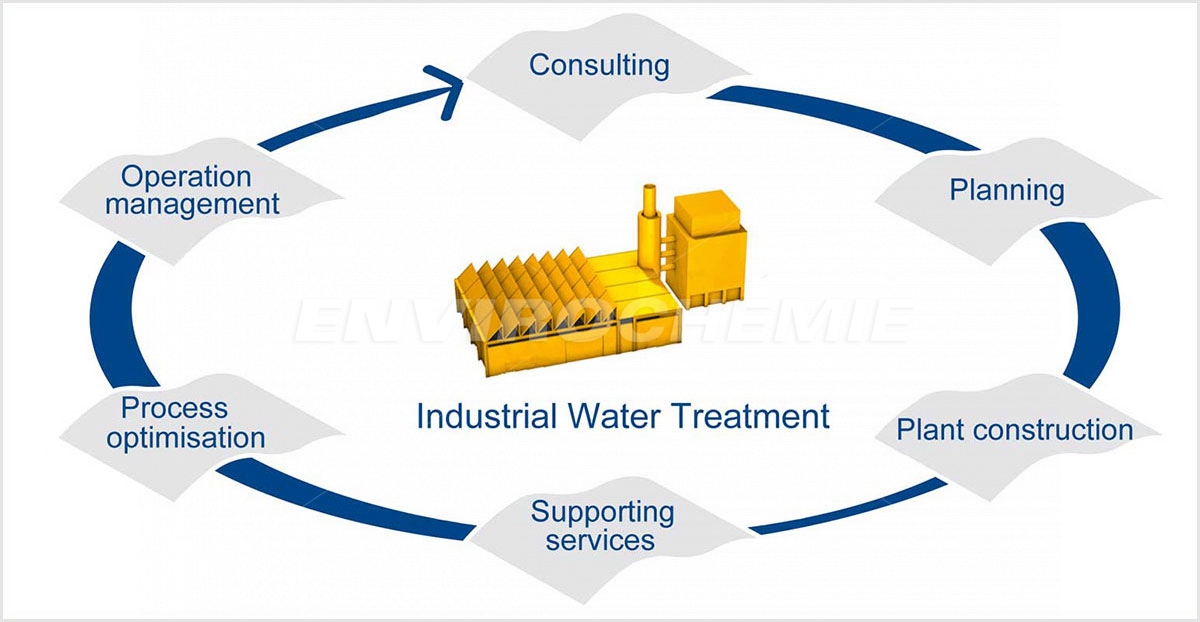 You can focus your whole attention on your responsibilities in production or manufacturing. We look after the safe treatment of water and wastewater on your behalf.
For more than 40 years, we have been constructing and operating water treatment plants. We incorporate our many years of experience in the industry, with its wide range of production processes and demands on water technology, into the development of customised plant solutions.
With our EnviroChemie plants, we not only provide the required water qualities, but also pay attention to energy efficient and resource-saving methods and plant components.
We offer you a comprehensive range of services during the operating life of the water treatment plants: Service and maintenance, provision of operating resources, process optimisation up to retrofitting, plant modernisation or complete plant management.