Projects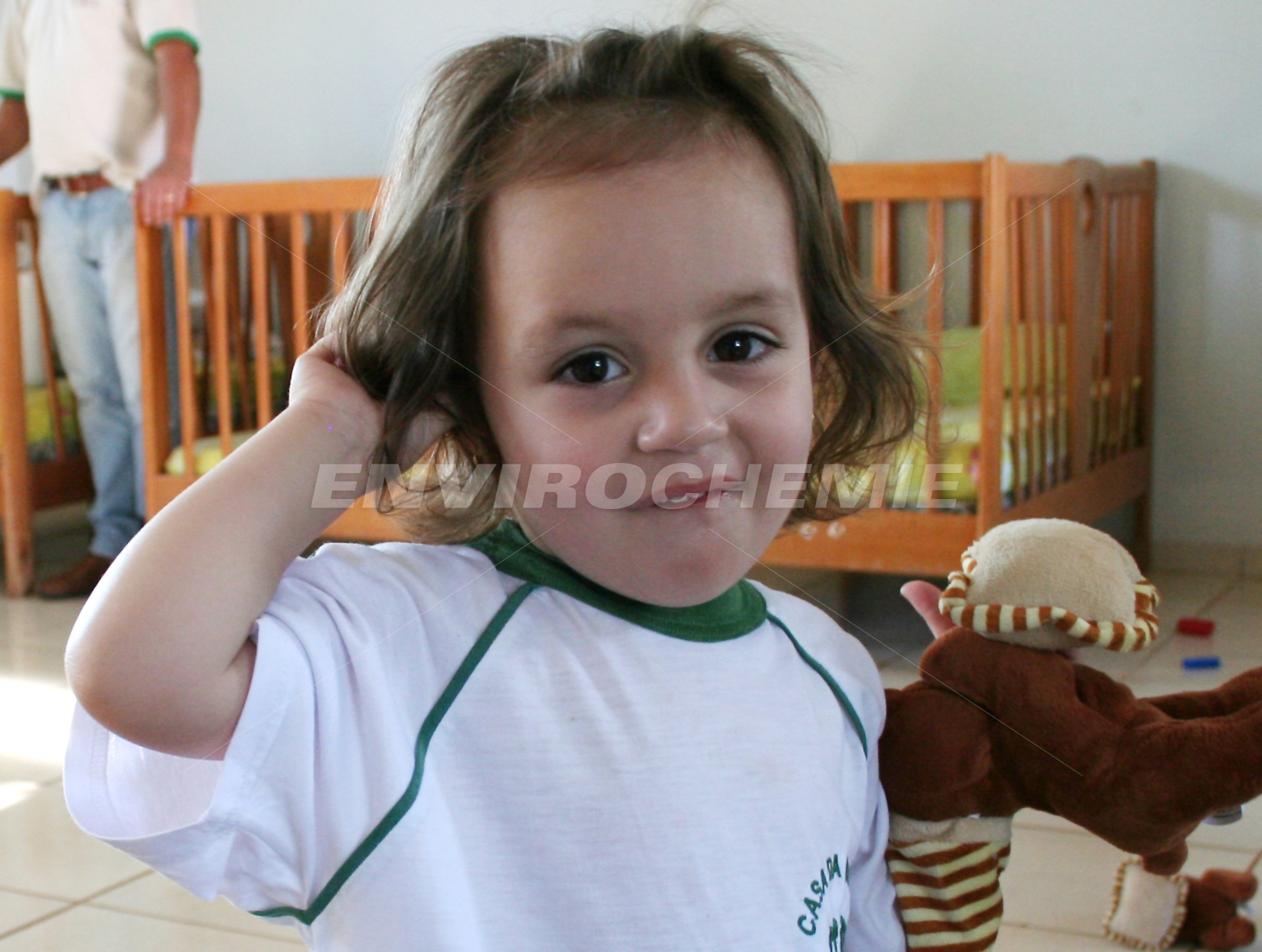 Children are the future
FAMUSF - Fanfara Música Sem Fronteiras, a social project in Brazil – supported by EnviroChemie for the past ten years
Gottlieb Hupfer, chairman of the board, visited the project in 2013 to assess progress, as he does every year, and he talks about his impressions:
The social project Centro de Pomesao in Santa Fé in the State of Paraná, Brazil, has been in existence for 25 years. EnviroChemie has been supporting it for the past ten years. The children's house, retirement home, remedial school and music project are the sub-projects supported, and they are working extremely well, thanks to the tireless efforts of Cleibson Moreira da Silva, the Director of our Brazilian distributor Tratamentos Especializados Ltda. I made a site visit in Mid-October 2013 and had a look around.
20 malnourished infants are cared for in the children's house, which is named after the German founding sponsor Erna Willi. The recent renovation of the house and the addition of a multi-purpose room were financed by a legacy of this sponsor. Together with my wife and Kirsten Recklies, an EnviroChemie employee, I received a very cheerful reception by the carers and the children. The children's house makes an excellent impression. Because my visit took place on a weekend, there were of course no regular lessons in the school for street children, but the children created a beautiful performance with music, dancing and singing for us. A total of 110 children are enrolled in the care school. There is also a long waiting list of applicants. The care the children receive in this school is in addition to the state-run half-day schools. It helps to address the shortcomings of the primary school education, improves social behaviour and teaches musical and trade skills. The result is impressive. Nearly all of the 14-17 year old graduates find employment in the surrounding companies, shops and organisations. 70 children have already been placed in employment with the help of the school. The pupils' chances of entering further education or a job are much higher than those of children that only attend the state-run half-day school. In any case, they are all able to read and write properly and have practised the good habits required for further education. Kirsten Recklies conducted interviews with the directors of the various facilities, to create a presentation of their tasks.
Link to the: » Interviews Brasil
Further information: EnviroChemie Sozialprojekt FAMUSF.pdf